Shaheed K. Abdullah, L.Ac. DNBAO is a graduate of Yo San University in Los Angeles California and holds a Masters Degree in Traditional Chinese Medicine. He is a California State Board Licensed Acupuncturist and a one of five National Board Certified Orthopedic Acupuncturist in San Diego. 
As the former Acupuncture Coordinator at Kaiser Permanente in San Diego, he has over 18 years experience specializing in a Natural Rapid Recovery approach to the Healing Process and is highly referred by Top Orthopedist, Sports Medicine, Work Comp, VA and Pain Physicians in San Diego. 
"My first experience with Traditional Chinese Medicine after a college football injury changed my life. I was actually scared to death of needles and although I got past the fear, I make it a point to be very gentle with all my patients.
I have been fortunate to train under masters in my field and gain confidence early in my practice using Dr. Richard Tans Balance Method to achieve instant results in relieving pain, increasing range of motion, function and mobility. But nothing is more satisfying than when a patient states, "I wish I tried this years ago."
We Accept All Insurance Plans That Cover Acupuncture, PPO, HMO and VA
Give us a call at 858-467-9893 or simply take a picture of the front and back of your insurance card and email it to us along with your date of birth to [email protected] 
Our team up front Samantha or Joceline will give you a call back or contact you by email after verifying your insurance and go over coverage and co pays for acupuncture. If you know your insurance covers acupuncture or you see us listed on your plans webpage then go ahead and Click on "Book Now" to see our online schedule in real time for availability to book your appointment.
PLEASE NOTE: We Do Accept American Specialty Health Plans (ASH), at the contracted covered time and rate. Patients may book the ASH covered 15min acupuncture treatment at their co pay with no additional charges or fees for the diagnosis on the referral (Kaiser) or ASH covered pain codes. Patients may also add on non covered services at $35 for a 45min Whole Body and Wellness Treatment for Anxiety, Stress, Infertility, Menopause, Prostate, Detox…etc. 
Acupuncture Is Covered for Auto Accidents & Personal Injury
Yes, we accept Med Pay aka Personal Injury Protection (PIP). Contact your auto insurance company and confirmed Med Pay or PIP coverage. All medically necessary claims will be billed to your auto insurance company.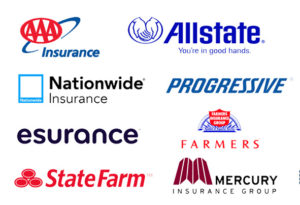 You do not have to use your Health Insurance, meet deductibles, pay co-pays, pay out of pocket and wait for auto insurance companies to reimburse you.
Just focus on getting better.
If you do not have Med Pay then you may need a Lien. Yes, we accept Attorney Lien cases.  
Workers Compensation is Covered
Again, Yes. If you have been injured at work or on the job you may receive acupuncture treatment as part of your compensation. 
California Labor Code Section 4600 specifically mandates that employers must provide injured workers with appropriate treatment including acupuncture, if needed, according to ACOEM guidelines.
If your Primary Treating Physician (PTP) or Insurance Claims Adjuster has referred you to our office for treatment then you are in great hands and may Book Online as a New Patient or give us a call to set up your first acupuncture treatment.
We are on most MPN's and will be happy to contact your Primary Treating Physician (PTP) or workers compensation insurance adjuster for pre-authorization to start acupuncture treatment ASAP. 
 What Next?


Make an appointment! As the saying goes 'you won't know unless you try'. If you are looking for a New Acupuncturist or trying Acupuncture for the first time you will be happy you chose Healing Arts Health Center. We accept Work Comp, Dept. of Labor, Personal Injury, Medical Legal (Auto Insurance), PPO and most HMO's. 
Give us a Call or Email Today! We look forward to being apart of your Healing Process!!