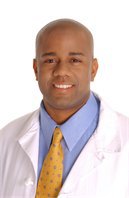 Acupuncture Orthopedist and Sports Medicine Specialist Shaheed K. Abdullah, L.Ac. DNBAO comes highly recommended by Top San Diego Work Comp, Personal Injury, VA and Pain Physicians. Over 15 years of experience specializing in Acupuncture Orthopedics, Workers' Comp and Sports Medicine in San Diego.
As the Acupuncture Coordinator at Kaiser Permanente in San Diego 2005 – 2009, he participated as a primary educator in orientating physicians of medical necessity and the efficacy of acupuncture as a proven treatment modality for Neurological and Pain conditions.
Acupuncture, The #1 Question we get is the famous 'Does it hurt?' The short answer is, Yes, but I am a Big Wimp and hate needles. Ok, in truth not as much as you probably think.
What do I mean by that? Well, when the majority of people hear the word 'needle' they immediately make an association with a hypodermic needle and getting a 'shot' at a doctor visit.
The problem with that is two fold:
1) hypodermic needles are a heavier gauge (thickness) than acupuncture needles
2) the real pain involved with getting a shot is not from the needle penetrating the skin but from the actual injection of the liquid into the body.
The discomfort you might feel when an acupuncture needle is tapped into position is not nearly as bad as a single hair being pulled out of your arm. In fact, the majority of the time the you won't even feel the needle penetrate the skin at all.
Thats right, it is not the needle that hurts. Once the needle is inserted (Does Not Hurt) it is guided in a little further until the muscle contracts….that in turn engages the nerve  attached to the muscle aka peripheral nervous system to induce the production of Serotonin, Oxytocin, Dopamine and Pain Killing Endorphins which everyone Loves.
Acupuncture, How Does is Work? Find out in 2 minutes the Science behind the Medicine. Click the video below and I bet you will be able to tell a friend or co worker how acupuncture works the next time your asked…so "How Does Acupuncture Work?
Although many studies on acupuncture's usefulness and results have emerged showing efficacy of acupuncture for many more conditions then just pain. Most of our patients come in for pain related conditions but we end up treating much, much more. Give us a call if you have a questions on a certain diagnosis or treatments styles.
Acupuncture and Herbal Medicine have shown effective benefits related to:
Carpal Tunnel Syndrome

Tension Headaches

Plantar Fasciitis

Osteoarthritis

Postoperative & Chemotherapy Nausea

Stress

Stroke Rehabilitation

Tennis Elbow
Does Health Insurance Cover Acupuncture?
We accept all insurance plans that cover acupuncture. This can be a bit time consuming so give us a call at 858-467-9893 or simply take a picture of the front and back of your insurance card and email it to us along with your date of birth to healingartshealthcenter@gmail.com
Our Ladies up front Marie, Samantha or Emily will give you a call back or contact you by email after verifying your insurance and go over coverages and co pays for acupuncture treatments, follow up treatments, myofascial release, cupping and custom compound herbal formulas. 
If you know your insurance covers acupuncture or you see us listed on your plans webpage then go ahead and  Click on "Book Now" to see our online schedule in real time for availability to book your appointment .
Here are just a few of the insurance companies we are currently contracted with that cover acupuncture benefits:
Anthem/Blue Cross of California
Optum Health / Cal Schools VEBA

Acupuncture For Auto Accidents
Yes we do Accept Medical Legal through your auto insurance company so that you do not have to use your Health Insurance and pay out of pocket for co pays or meet deductibles.
Acute and Chronic injuries from auto accidents even minor collisions may cause whiplash, soft tissue injuries to the neck, back and headaches.
In most cases acupuncture is an adjunct therapy and a small team of providers may be indicated such as MD's, Chiropractors, Message Therapist and Physical Therapist.
Pain from auto accidents often go undetected, not showing up until days or even weeks later. Give us a call, we can walk you through the process from the beginning to the end.
If you have an attorney and need treatment on a Medical Lien, then a quick conversation with your attorney is all we need to get you started.
Does Workers Compensation Cover Acupuncture?
Again, Yes. If you have been injured at work or on the job you may receive acupuncture treatment as part of your compensation.
California Labor Code Section 4600 specifically mandates that employers must provide injured workers with appropriate treatment including acupuncture, if needed, according to ACOEM guidelines.
If your Primary Treating Physician (PTP) or Insurance Claims Adjuster has referred you to our office for treatment then you are in great hands and may Book Online as a New Patient or give us a call to set up your first acupuncture treatment.
If you have found us on your own and would like to add acupuncture to your treatment plan, the first step is to have your PTP submit a Request for Authorization (RFA) to acupuncture from the insurance claims adjuster.
In my practice I have treated hundreds of workers' comp and Dept. of Labor cases and as a former QME I can answer many questions prior to your first treatment. Please email me directly at sabdullah@healingartshealthcenter.com or give us a call at 858-467-9893 and we will get you started.
Need more information? Click here for the Dept. of Industrial Relations website for California State Law regarding frequently asked questions about workers' compensation for employees.
We are on most MPN's and will be happy to contact your Primary Treating Physician (PTP) or workers compensation insurance adjuster for pre-authorization to start acupuncture treatment ASAP. Here are just a few MPN's we are contracted with.
STATE FUND
ANTHENS
BERKSHIRE HATHAWAY
BROADSPIRE
COVENTRY
CORVEL
GALLAGHER BASSETT
MULTIPLAN INC
NASSCO
SAN DIEGO COUNTY
SEDGWICK
PRIME HEALTH SERVICES
What Next?     
Make an appointment! As the saying goes 'you won't know unless you try'. If you are looking for a New Acupuncturist or trying Acupuncture for the first time you will be happy you chose Healing Arts Health Center. We accept Work Comp, Dept. of Labor, Personal Injury, Medical Legal (Auto Insurance), PPO and most HMO. 
Give us a Call or Email Today! We look forward to being apart of your Healing Process!!
Hear what some of our patients have to say on Yelp, Google and Genbook Reviews.

Reviews from around the Web
yelp.com – 58 reviews
I was referred here by my Kaiser Neurology Specialist because she thought I should try out cupping & acupuncture for my chronic neck/back pain & headaches/migraines. I did not hestitate, so as soon as I could, I went online & scheduled an appt (super easy) a week after, I was at the Healing Arts Health Center & I don't regret it.
Immediately upon walking in, I was pleasantly greeted by Shaheed who was with another patient at the time. Emily, who was at the front counter was extremely friendly and helpful which was very nice because it helped ease my anxiety about coming in.
I was at my first visit for a couple hours, I had acu. & cupping done, but I didn't feel rushed out of there even though it got busy pretty fast after I arrived.  Shaheed took his time to help me & I truly appreciate that. He listened & showed genuine concern & made it a point to make sure I felt better.
I arrived w/pain in my head, mostly in my temple area & within minutes of the acupuncture,it was gone! Meds don't even do that for me, so that was pretty unbelievable.
The rolling cupping was also very therapeutic for my back & neck, I really needed that relief and would like to continue if I could because of all the tension I have. I wish I could do this every day! I will be coming back for sure for more healing. Thank you to Shaheed & the Healing Arts Health Center Staff.
C. N. 1/26/2017
genbook.com – over 100 reviews
If in doubt, just try it out. Can change your life!
"Ok, so if you have never tried acupuncture before and you have pain that will not go away, this is the place for you. The Healing Arts Center is ran in a professional manner with the utmost respect and care for their patients. I had paid relief the vey first time I received treatment. Nearly any ailment you have, Shaheed has a way to help you, come in and see him; you wont regret it!"
Jody K. 10/26/2015